Have a question?
About this item:
Please check your phone model carefully before buying.
Unique Design: The leather surface is designed with a retro pattern, which exudes a unique, business, and atmospheric atmosphere. A built-in card slot simplifies your travels.
Full Protection: The leather case is precision crafted from top-quality leather. They are durable and naturally soft to the touch. The inner TPU shell ensures that the phone is protected against drops and bumps. Raised edges around the camera help protect the glass from scratches and dirt. 
Convenience: Precise cuts give you full access to ports, and responsive button covers allow for responsive presses. Protect your phone from dust, scratches, bumps, and other unwanted damage.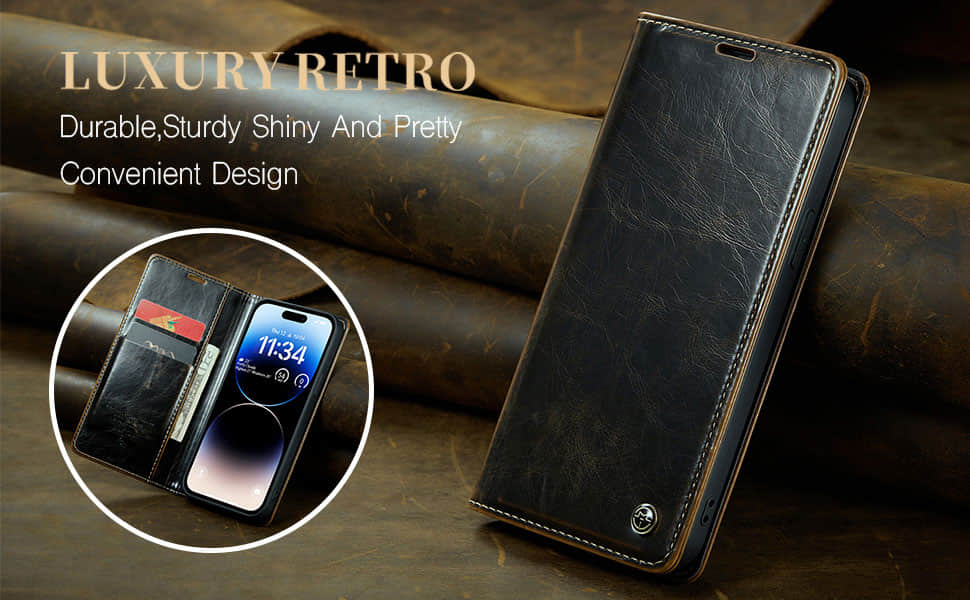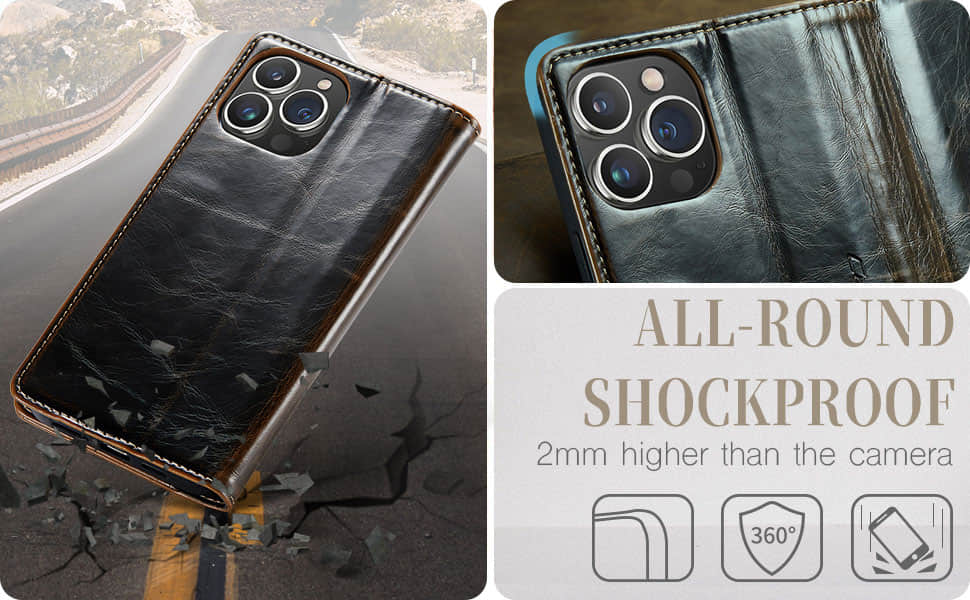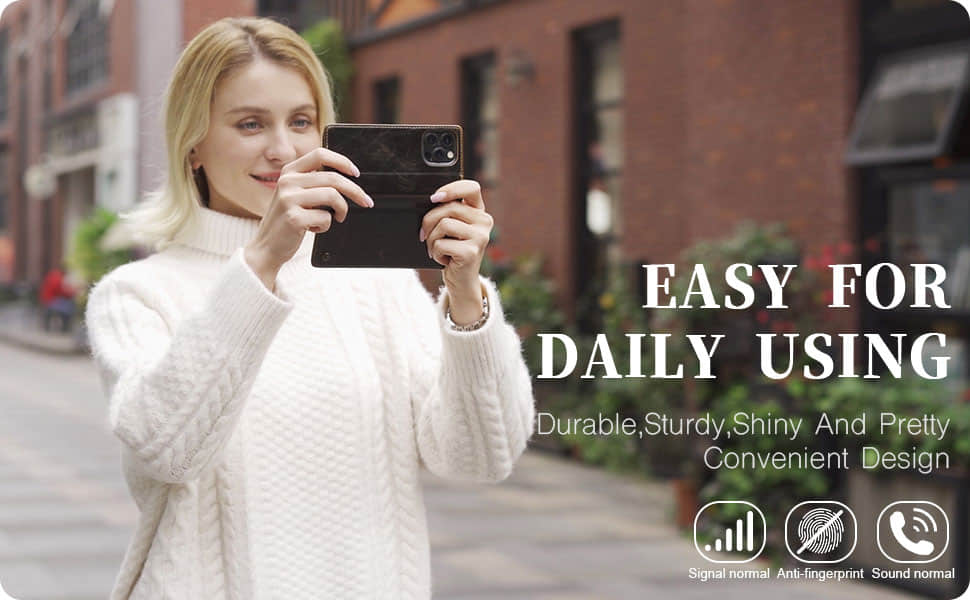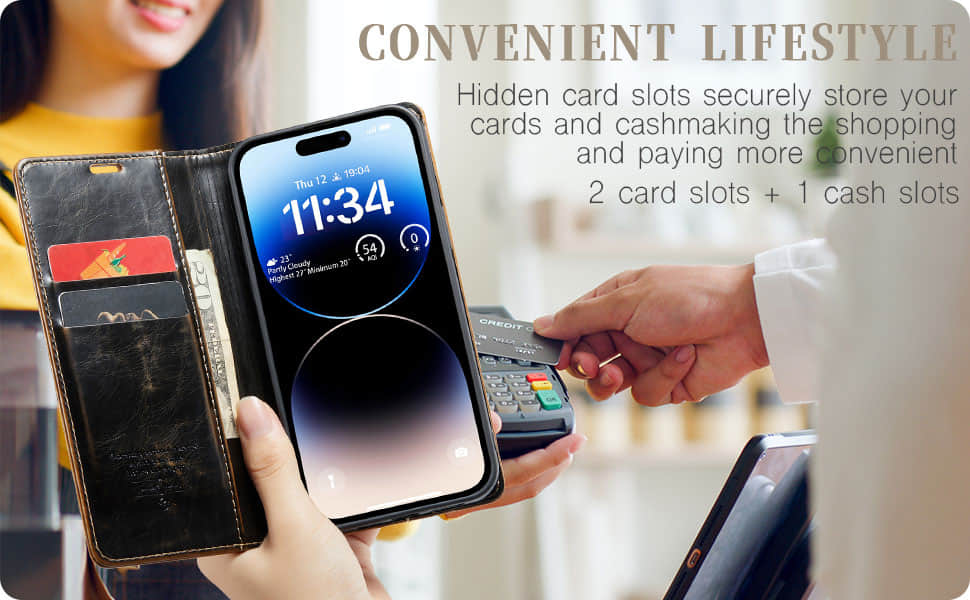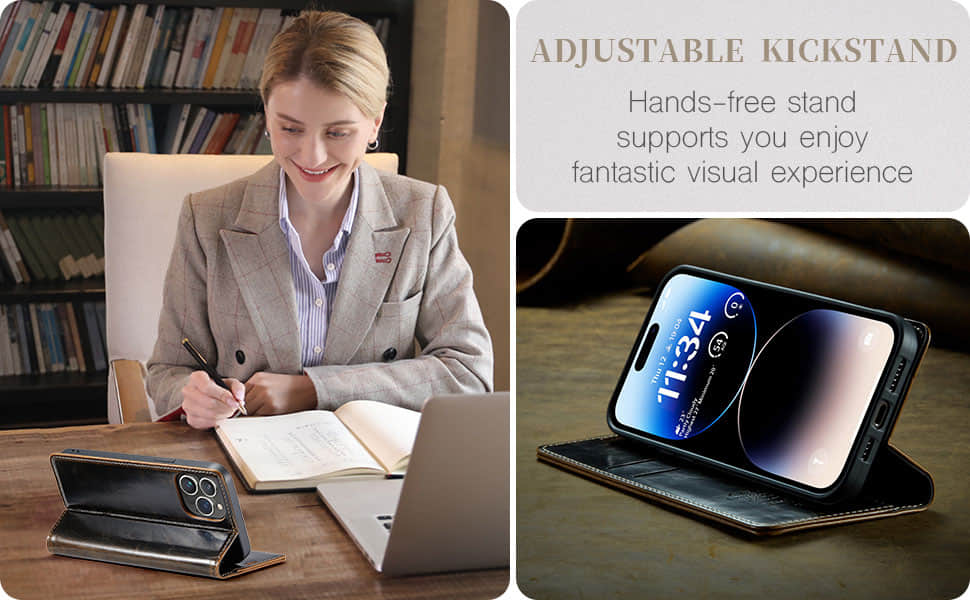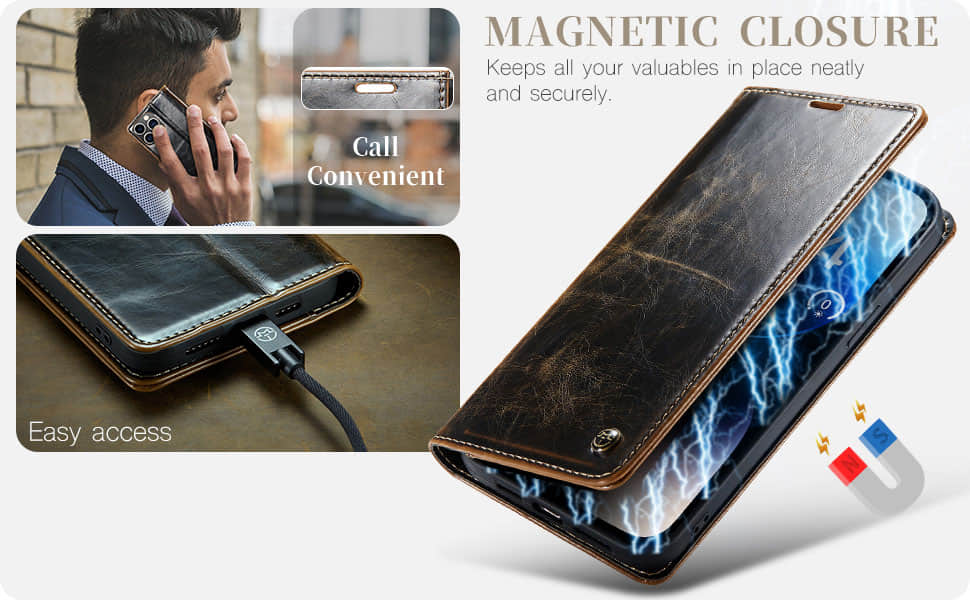 Good
It was what I wanted goes I my pockets good
My case
It is definitely the best case that, I have everowned
Quality
Simply, beautiful and practical
Flip leather phone case
Awesome product, looks great ,suoer protestion for phone.
Awesome case
I couldn't believe it when I got the case ! Its better than I expected. Very beautiful and rugged !
I'm looking at your luxury flip case in coffee. What color is the body? It looks black. I see the coffee accents on the edging.

I have a Samsung 20 Does this case apply To the leather one

This phone case is only compatible with your phone and cannot be used with other phone cases simultaneously.

Does it fit a Motorola edge phone

I'm sorry, this phone case does not support Motorola Edge.

How does the phone attach to the case.

The phone is enclosed in an inner compartment, which is fixed to the phone case. Therefore, the phone won't come loose or fall out.

Specific to your Luxury flip leather phone case. Does it support cordless charging?

This phone case only supports wireless charging pads, but does not support MagSafe magnetic charging.

Does this cover allow for cordless charging

This phone case only supports wireless charging pads, but does not support MagSafe magnetic charging.

It cost 29.99 plus freight is that in Australia dollars

No, this is US dollars.

Recently purchased a phone case for a IPhone 14 pro max but I have a 13 pro max can you please make the necessary changes

While the two cases are similar, the phones are of different sizes and cannot be used with the iPhone 13 Pro Max case.

Is the inner phone sleeve removable or is it attached to the outer cover?

The inner sleeve of this phone case is not removable.

How much to ship to Vancouver Canada

USD 5.99

I need a case for my Nokia G400 5g?

Unfortunately, we do not have a phone case for your phone.

I need note 9 case

I don't see a case for note 8

Access the Galaxy Note 8 from here
For Galaxy Note 8

do any ofthe cases fit an APPLE MINI?

After you put a few cards in, how does it stay closed?

This case only protects against two credit cards.

Do you have phone covers for iPhone xs

Does the phone case lift out of the wallet or is it stuck to the inside of the wallet?

The mobile phone is fixed in the wallet through a soft liner.

will fit iPhone 11

Please in the model selection: select iPhone 11.

Will one fit iPhone 12 mini

This case does not support iPhone 12 mini, you can click to see other iphone 12 mini cases.
iPhone 12 mini

Will this fit an iPhone 13 mini?

Sorry, this case is not made for iPhone 13 mini
You can try and see other phone cases
iPhone 13 mini

magenatic system is not hamful with phone system

Don't worry, the magnetism won't affect the use

Compatible with MagSafe for iPhone??

Sorry, the wallet case is thick, so wireless charging may not be supported.

Will this fit an iPhone 8. Thank you

This case is suitable for iPhone 8. On the shopping page, select the model: iPhone 7/8/SE 2020.