Have a question?
Please check the model of your phone before placing an order.
Made from luxurious materials for a professional look 
Inside card slots to provide maximum convenience and increase storage space
Stand function design that adjusts for a comfortable viewing experience

The beautiful

 embossed butterfly pattern design will enchant anyone

Ultra-light design

Four-corner TPU all-inclusive design, very good resistance to falling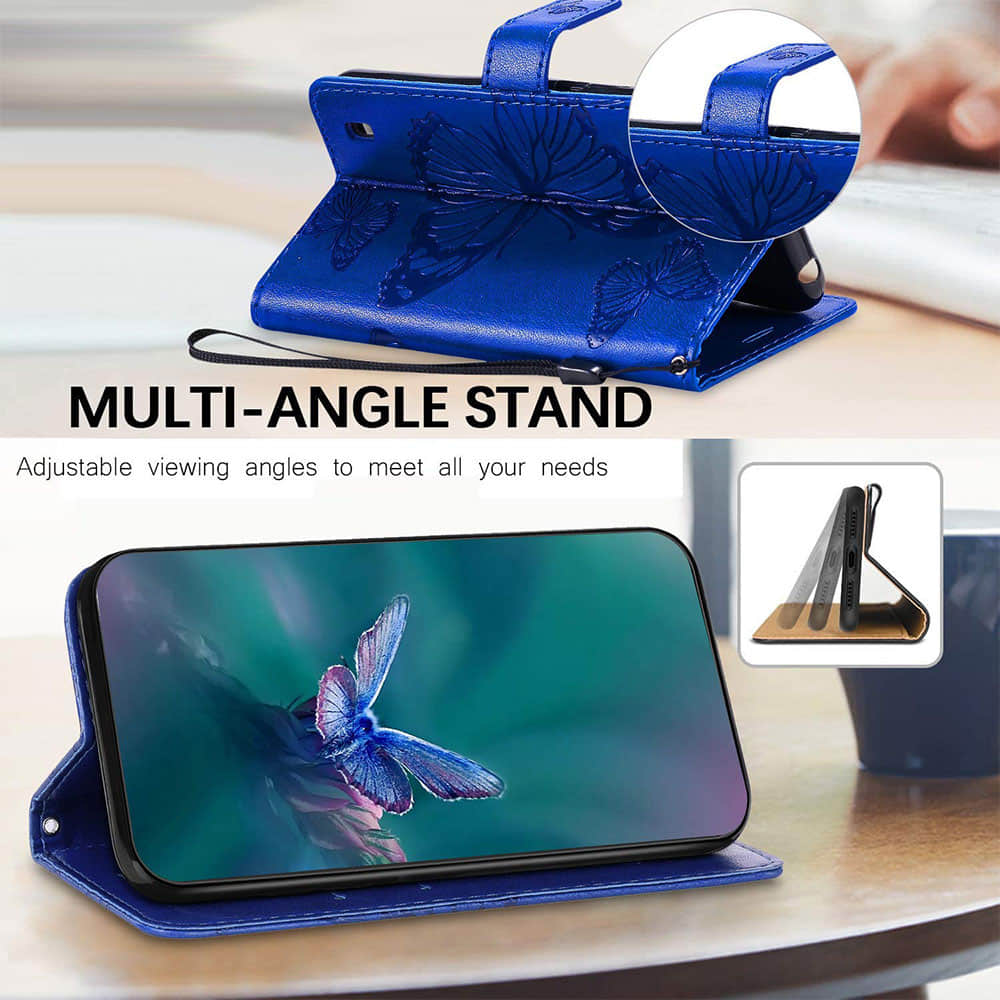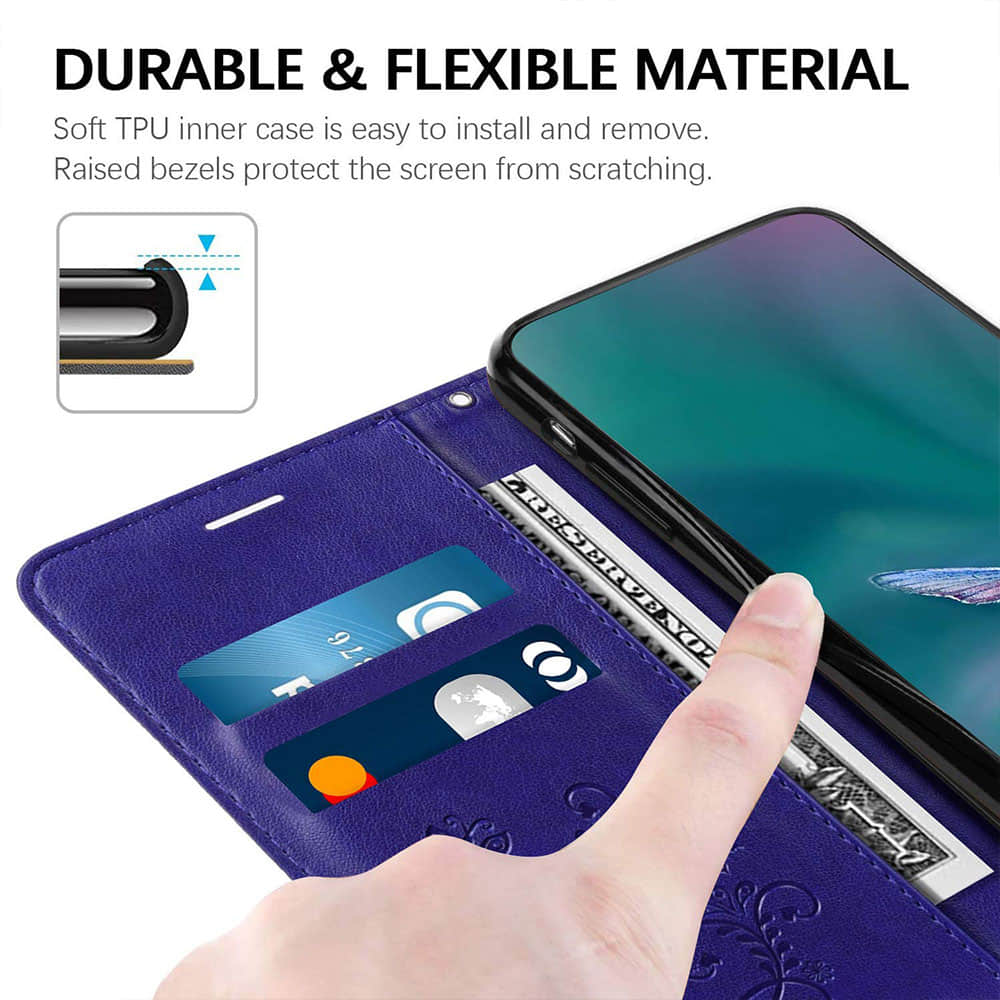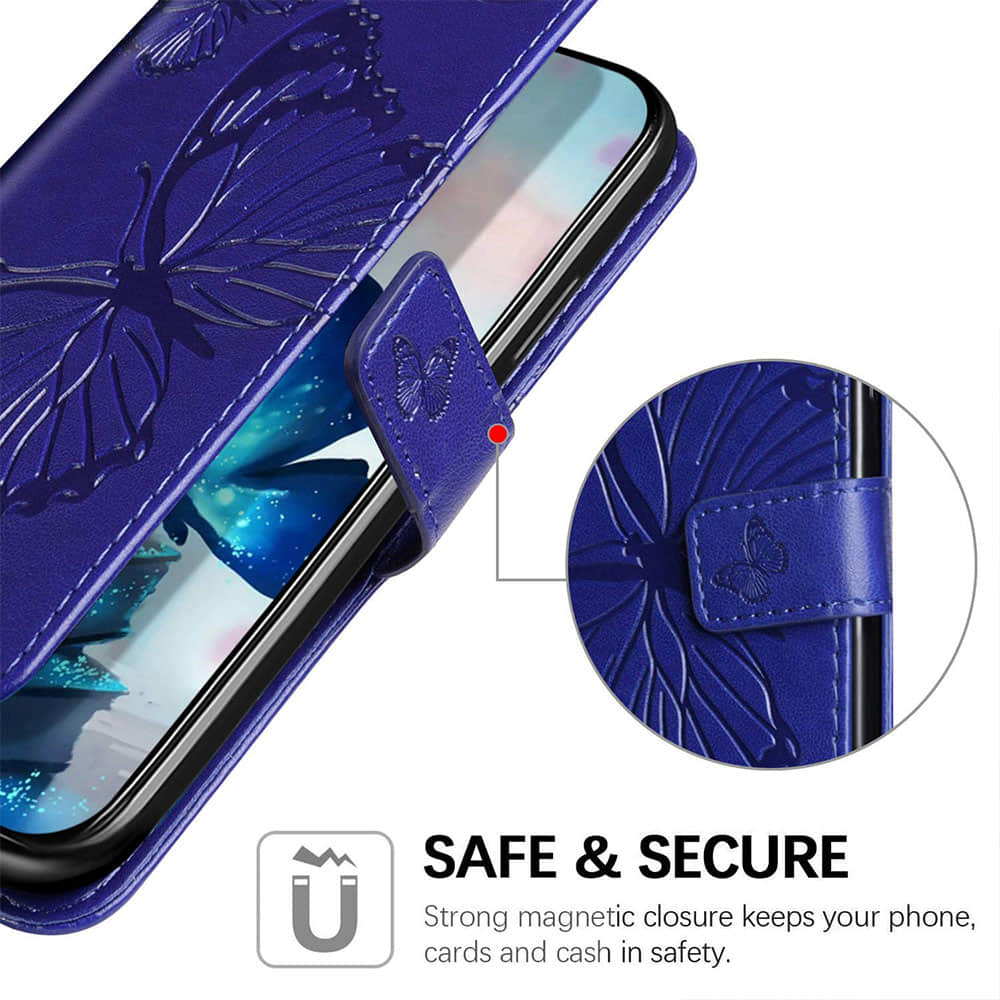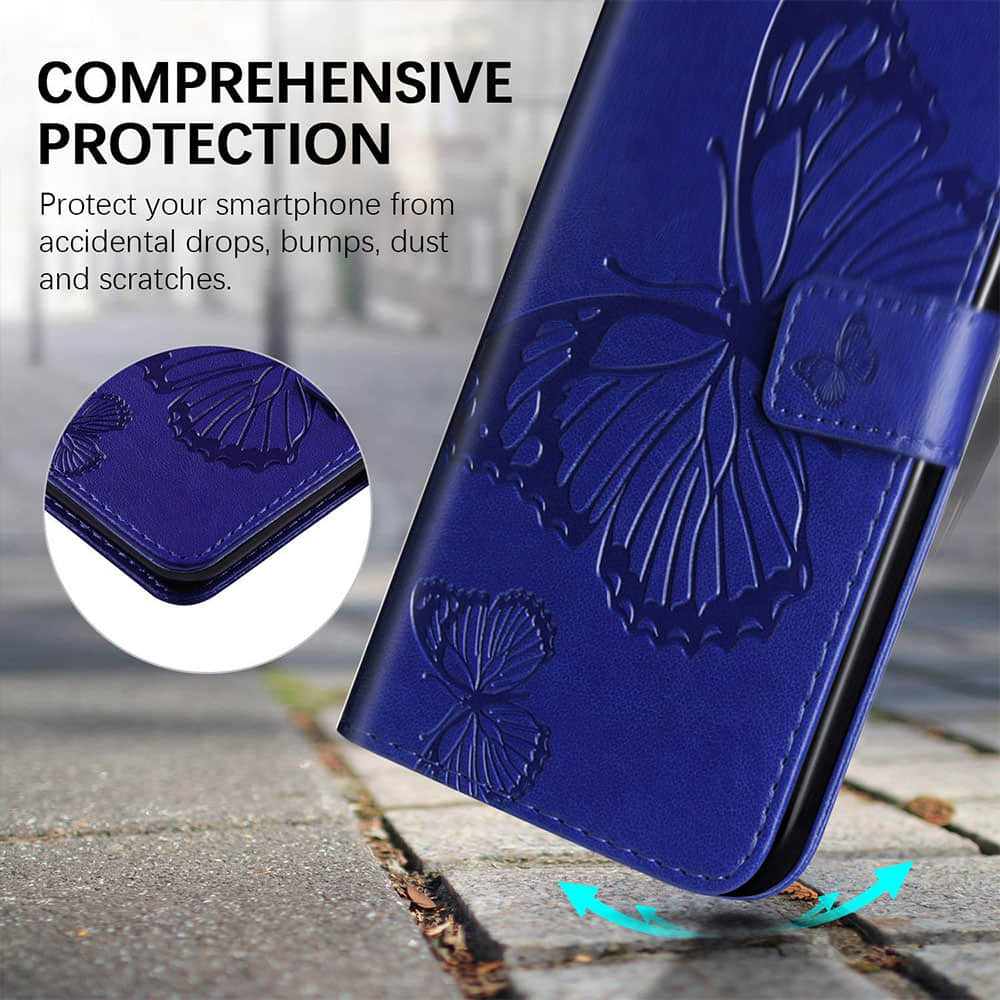 How many cards does this hold?

This case can hold 2-3 cards.

I ordered a cover before Christmas and have not received it.

Due to the holiday, the delivery of your item has been delayed. very sorry.
2022-12-30 19:56:00GLENDALE HEIGHTS,IL 60139,GLENDALE HEIGHTS,IL, arrived shipping partner facility, usps awaiting item

Will your phone fit in this if phone is in an otter box?

If you already have a phone case you can't put it in

I have a Samsung Galaxy S20+5G. What size will fit my phone?

Please select Galaxy S20 Plus in the model selection.